Early specialised treatment is required to optimise recovery following injuries
Gold Coast Hand And Upper Limb Clinic provide treatment for all hand and shoulder injuries. We also provide a fracture clinic for all upper limb fractures.
Our clinic is a specialist driven service with an orthopaedic surgeon on hand for urgent referrals and optimising management plans.
Dr Angelo Rando has over 15 years of experience in the private sector with 20 plus years in orthopaedics.  You're in safe hands.
Gold Coast Hand And Upper Limb Clinic provides an environment for a team approach to rehabilitation with specialist input whenever needed. The facilitation of surgery is streamlined in cases when it is needed due to our multidisciplinary team approach.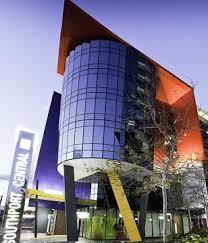 Our facilities
We have physiotherapists, hand therapists, occupational therapy, exercise physiology, psychology and an onsite rehabilitation gym facility within our practice structure. The interaction between your treatment providers under the one roof is a valuable treatment model that has proven to maximise your outcome and expedite recovery.
Book Appointment

Find us here
Level 2 - Building G, Southport Central 27 Garden Street (carpark entrance via Lawson St) Southport
Quick Links
How we can help