Consultations
Dr Rando's consultations are generally made each 15 to 30 minutes depending on the nature of the injury or concern.
Initial Consultation
Your first consultation with Gold Coast Hand And Upper Limb Clinic will require a valid referral from your GP, another Specialist or Emergency Doctor.
Subsequent Consultation
You may be required to return for follow-up consultations to discuss investigation results and to review your treatment management.
Postoperative Consultation
During the post-operative period, the cost of consultation with Dr Rando is generally included in the operation fee. The period this applies varies according to the surgery and is determined by the Medicare Benefits Schedule.
Consultation Cost
Payment is required on the day of consultation.  We accept cash, cheque, EFTPOS or credit card (MasterCard and Visa only). If you have a current Medicare card we will process your claim at the time of your appointment.
If you hold a pension card, please advise our team as a discounted consultation fee may apply.
Should your condition be a WorkCover or Third Party related injury, you will be required to provide us with your approved claim number to avoid any out of pocket expenses.
Additional Information
What to bring to the appointment
Any X-rays, CT or MRI Scans relating to your condition that are printed on film
Any relevant previous procedure or operation records
Any related information from other health professionals
Medicare card / DVA card / Age Pension Card
Private Health Fund card
WorkCover or Insurance details (if applicable)
If you require a surgery
Upon consultation and review with Dr Rando, it may be necessary for you to undergo surgery. Dr Rando discusses options on an individual , case by case basis outlining the potential benefits of the surgery and risks involved. A decision is then made conjointly with the patient as to whether surgery is required.
It is important to note that all surgery has risks. Any operation, no matter how simple, can make your condition worse. The decision to have your surgery is based on comparing the risks of your surgery against the severity of your problem and the likely benefits.
Once a decision has been made, Dr Rando's team will organise your surgery and assist you with necessary arrangements. Dr Rando currently operates out of Gold Coast Private Hospital and Pindara Day Procedure Centre.
If at any stage you require additional information or support whilst under our care please do not hesitate to contact us on 07 5526 4488.
Estimated cost for your surgery
If you require surgery, Dr Rando's team can provide you with an estimated cost after your initial consultation.
Dr Rando's standard fee is based on the Australian Medical Association recommended fee. This means that in most instances there will be a portion of your surgical fee which will not be covered by Medicare or your health fund. Coverage for operations can vary greatly depending on your insurance company.
Please note that our team are unable to give quotes for surgery over the phone. This information is only available once you have consulted with Dr Rando.
For Orthopaedic operations completed in a private hospital, the following fees apply:
Dr Rando
Dr Rando's Assistant
Anaesthetist
Gold Coast Private Hospital or Pindara Day Procedure Centre
Radiology fees, if applicable
Physiotherapist or Hand Therapist after surgery, if applicable.
Dr Rando's team will be happy to provide you with any further information you require.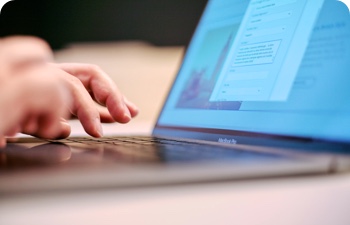 Book an appointment
Contact us to schedule an appointment or complete our online form and we will get in touch with you.
Request Appointment